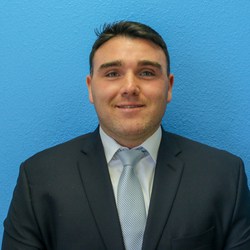 Taylor Schoenig
Director of Admissions
Taylor's journey in recovery started in 2012 when he got the opportunity to come out to California which was something he was resistant towards. Being a native New Yorker, it was a difficult decision, but Taylor believes it was the best decision he has ever made. While establishing new life 3,000 miles away from anything he has known. Taylor credits a handful of men who have paved a way for him in early sobriety. Taylor dedicates his work to be of service to others who are currently suffering the way he once was. He began working at substance abuse facilities in 2013 and has worked different areas from Director of Operations to Case Manager so he has the knowledge on how a treatment center operates. Taylor has made a home in the admission department educating families and loved ones, providing direction and hope to anyone who is struggling.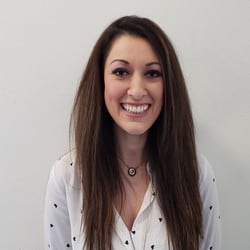 Courtney Conlin
Program Administrator
Courtney has worked in the addiction field for five years. Courtney brings her exceptional organization and communication skills to the company. She has a driven attitude and strong work ethic. Courtney joined the team soon after her own personal recovery journey began with Sobertechniques in 2013. She has held various positions within the company from receptionist to operations supervisor to program administrator. Her professional manner, personal experience, and love for the field of recovery makes her a vital asset to both our clients and staff. She is a Registered Alcohol and Drug Technician and is enrolled at Saddleback College studying Business.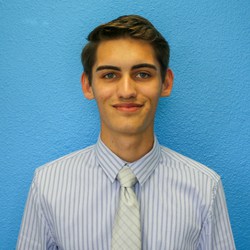 John Kannard
Admission Counselor

The recovery field is something that is very personal to John. John grew up in Oklahoma where the only things he had were problems, and bad influences.  Johns addiction started at the age of 12 and like many other has progressed over the years. He made a decision to go through Beachside Recover and has been sober since.  John is living proof of how drastically a life can change and now he has the opportunity to be of service and use his experience, strength, and hope to help those in similar situations find a way out.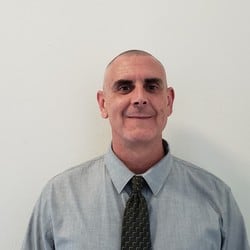 Steve Sweningson
Quality Assurance Manager
Steven Sweningsen began his career in substance abuse treatment in 2015 working as support staff. Steven fell in love with this line of work and the satisfaction he receives from helping others change their lives. Steven has since held multiple positions, including Operations Supervisor, and currently works as Quality Assurance Manager. His attention to detail, sense of urgency and focus on quality allows him to provide the best client care possible. Steven is grateful to be in a position that enables him to work closely with both clients and staff. Steven was born and raised in Orange County, California and enjoys spending time outdoors, hiking, and going to the beach with friends.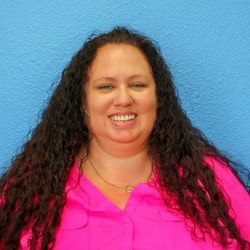 Casey Postma
Quality Assurance Manager
Casey Postma attended Cerritos College with a concentration in Business Administration. Casey's journey in addiction treatment began in 2013 as a Support Staff, and since her career began she has had the privilege to work in many areas in the field, experiencing avenues of interest that lead her to Quality Assurance Management. Casey has extensive knowledge in client safety and quality care and uses this intelligence to achieve the highest standards for her clients. Casey's focus on client care, her experience in the industry, and her empathy for those who are committed to a vicissitude of lifestyle make her an indispensable part of the Beachside community. Casey is a firm believer that the highest quality care in all areas of treatment for her clients is a necessary and important part of their journey and strives to achieve her best potential for the company. Casey is a devoted mother, and wife. Casey enjoys spending time with her family attending Angels baseball and USC football games.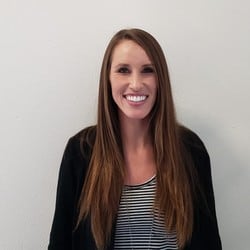 Jordan Carter
Office Manager
Jordan Carter was born and raised in Southern Orange County and her goal is to complete her Degree in Sociology and eventually attend Law School. Jordan began working at Sobertec as Support Staff in October 2016 and has been the Administrative Assistant since August 2017. She has extensive experience in Administration and has worked as an Office Administrator for over ten years.
A recovering addict herself, Jordan is able to understand and connect with clients. She is passionate about helping individuals get the care they need and deserve while contributing to a warm, safe and welcoming environment. Jordan keeps the administration of the facility running smoothly so that the Clinical Team is free to accomplish their tasks and goals on behalf of their clients.
Jordan is thrilled to contribute to a field that makes such a profound impact on people's lives. Her interests include weight training, hiking, spending time with her son, and continuing her education.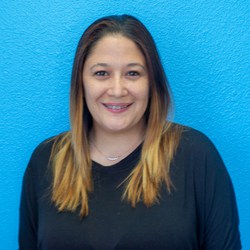 Danielle Thacker
Compliance Manager
Danielle Thacker is a full-time student at California State University Fullerton currently studying for her BA Degree in Human Communication Studies with an emphasis in Organizational Communication, and a Minor in Sociology. Danielle aspires to continue her education in the field of Human Resource Management. Danielle started her career in behavioral healthcare in 2015. Her dedication and passion for helping others makes her an invaluable team member here at Beachside Behavioral Health.  Danielle hopes that her experience with recovery, education, and personal growth will have a positive impact on those who are ready to change their lives. Danielle is born and raised in Orange County, California and enjoys spending her free time with her family, watching movies, and likes to spend time with her kids at amusement parks on the weekends.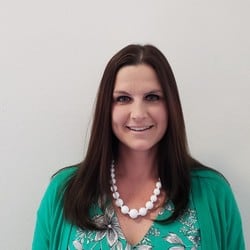 Jenni Cunningham
UR Review Specialist
Jenni attended Indiana University in Bloomington Indiana from 1998-2001, receiving her Bachelor's in Liberal Arts. She received her Nursing Diploma in 2006 through Concorde College in San Diego, California. Jenni worked as a detox nurse at Mission Hospital, Laguna Beach from 2007-2011 the became the Nurse Assessor for the Chatham County Drug Court Program in
Savannah, Georgia from 2012-2014. During that time, Jenni became a certified specialist in Rapid HIV Testing and Early Intervention Education.
She returned to the state of California in 2014 where she continued detox level nursing as a private contactor n addiction to starting her own company C.U.R.E that specializes in utilization review consulting services for small private facilities.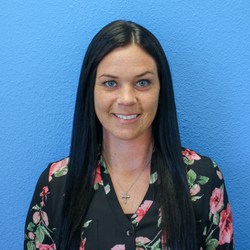 Leigh Pike
Office Manager
Leigh Pike began a career in addiction treatment in 2013 and started her journey at Beachside Behavioral Health in 2015 as a Support Staff. Leigh's determination and dedication has created a path toward career advancement to Office Manager. Leigh's empathy towards others and her drive for success make her an essential and elemental member of the Beachside family. Leigh has both personal and professional experience in the field and uses these attributes to help others grow on their paths to addiction freedom. Leigh is currently advancing through education with the CCAPP Academy and her certification as a Drug and Alcohol Counselor with a projected completion in February 2019. Leigh's educational goal to become a Case Manager is bolstered by her enthusiasm to progress in her own life, and to help others achieve their goals in sobriety. Leigh came to California from Boston, MA in 2011 with the hope of a brighter future. Leigh currently resides in Orange County and enjoys spending her free time at the beach, and traveling when she can get away from her busy schedule.