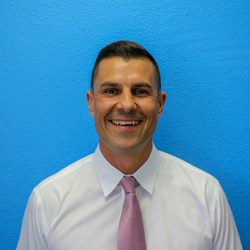 Chris Waters
Director of Operations
Chris Waters has over 7 years' experience in recovery. He has held a variety of positions in the substance abuse field including case management, operations, client care and program management. His greatest characteristics are his honesty, compassion, and modesty. His innate ability to teach and encourage clients is without comparison. Chris leads by example and he strives to provide a safe environment for young men in early recovery. Chris believes in a three-prong approach that encompass the mind, body and soul together with a strict routine and solid foundation to help them accomplish their goals and achieve long term sobriety.  He values the integrity of the Beachside Behavioral Health team and has helped to build a strong team and establish a meaningful sense of comradery throughout the organization. In his time off, you can often find him working out in the gym, playing basketball, or spending time with wife and two dogs Jack and Dulce.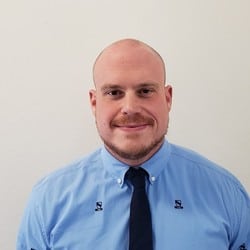 Ryan Fullerton, BA
Detox and Residential Manager
Originally from Pittsburgh, PA, Ryan Fullerton has worked in the Substance Abuse field for five years and has held numerous positions at Sobertechniques. By utilizing his leadership qualities and pairing them with his personal experience with substance abuse, Ryan has worked his way up from support staff, to Operations Supervisor, Director of Operations, and finally to his current position as Detox/Residential Manager. Among the many tasks Ryan is assigned to, his primary focus is in overseeing both male and female residential facilities as well as supervises all behavioral health techs and case managers. Ryan oversees all detox staff, providing guidance and education in order to promote the safety and the well-being of both residents and employees. Ryan also acts as coordinator between multiple departments within the company to ensure that clients receive a consistent, integrated, and productive experience during their time at Sobertechniques. Ryan is RADT certified and received his BA in Communications/Sociology from University of Pittsburgh. An avid fitness enthusiast, Ryan believes that a balanced and healthy lifestyle that encompasses health, wellness, and recovery is the key to achieving true happiness and freedom from active addiction.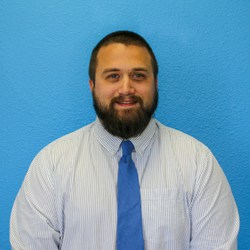 Zachariah Zipse
Operations Manager
Originally from Boston Massachusetts, Zach moved to California in 2013 and began his personal journey of recovery, and soon after he found his passion in helping others. Since working in the recovery field Zach has worked as a lead men's support staff at the residential level, and currently as an operations manager of the PHP program. Zach tries to live a life of service helping others find their way out of addiction and work towards their personal goals of achievement. In his spare time, he enjoys spending time with friends, family and dogs! He believes an essential piece of recovery is learning to love ourselves again and understand that our past actions do not define who we are as an individual.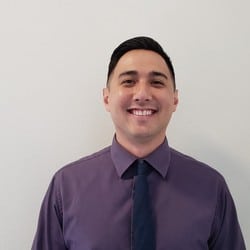 Robert Erbes
Operations Supervisor
Robert Erbes joined Sobertechniques in 2016. Robert brings with him a unique set of managerial and logistical skills that he uses to provide strategic leadership and demonstrate exceptional service to both clients and staff. Robert's desire to help others overcome their struggles with addiction stems from his own personal experience with substance abuse.
As Operations Supervisor, Robert oversees all operational functions of the organization, manages support staff, and creates and maintains a safe environment for clients that is conductive to recovery. Robert has a very strong focus on the rehabilitation of clients and will go above and beyond to ensure our clients' needs are met.
Robert currently has his RAD-T Certification and plans to continue his education to further his knowledge and understanding in the field of substance abuse.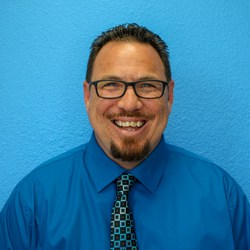 Brian Welsh
Detox/Residential Manager
Brian Welsh has worked in the addiction treatment field since 2013.  He started his path as a driver for an inpatient residential facility.  He quickly learned the business and the importance of putting the clients first, which led to his promotion to Operations Supervisor.  Brian transitioned to Beachside in January 2017 and works closely with all Detox/RTC staff, Client Care Coordinators and Client Advocates.
Brian is a firm believer that taking care of his staff will ensure high quality client care.  He's hard working, leads by example, and will always go the extra mile for a successful outcome.  Since joining Beachside, Brian has taken on projects such as preparing the facilities for Joint Commission accreditation, renewing and maintaining state licenses, and aiding in the revamping of programming schedules.  Brian is part of an incredible team whose main focus is always to create a positive client experience.
Brian is passionate about working with those in early recovery who are attempting to rebuild their lives.  He lends himself to service work at every opportunity and is open to sharing his story. Brian feels his own personal experience in recovery from substance abuse has placed him a position to help others.
Brian is a dedicated husband and loving father, who enjoys weekends with family and taking his son to soccer practice.  He also enjoys watching the 49ers, Lakers and Angels every chance he gets.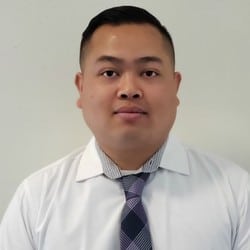 Cuong Nguyen
Operations Supervisor
Cuong Nguyen joined Sober Techniques in May 2016. With an extensive managerial and technological background, Cuong draws from his experience in operations management to assist with the day-to-day management of the company's numerous facility locations and ensures that daily operations run smoothly. As Operations Supervisor, Cuong is responsible for the transportation of clients into and out of the facility, performance evaluations of staff members, and implementation of procedures, goals, and objectives
within the company.
A recovering addict himself with over five years of sobriety, Cuong brings a unique and well-rounded perspective to the team of professionals at Sober Techniques. Cuong utilizes his insight and awareness to efficiently identify and solve problems as the arise and to maintain a safe and healthy environment for both staff and clients that is conducive to the goal of recovery.
In his spare time Cuong enjoys building computers and spending time with his family. He is currently attending Cypress College and is working towards a degree in accounting.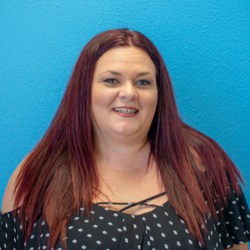 Heather D'Angelo
BHT Supervisor
Heather D'Angelo is in recovery and has a sobriety date of December 2, 2013. Heather will graduate in February 2019 with a CDAC from CCAPP Academy and also plans to continue her studies. Heather is currently an Operations Supervisor and has worked for the company since January 2016. She started as support staff and then decided that working in treatment was a huge opportunity to give back her sobriety by being a "helper" to others while they are taking their first steps towards recovery. In her spare time Heather enjoys going to AA conventions and traveling to Europe.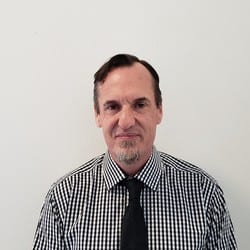 Garrett Dunn
Detox Supervisor
Garett Dunn has four years of experience working in the Substance Abuse field, two and a half of which have been at Sobertechniques. Garrett has had the opportunity to learn and to grow with the company while helping others find their feet in sobriety. Garrett has worked his way up from Support Staff to his current position as Detox Supervisor by using his experience along with his commitment to providing the highest level of addiction treatment care to his clients.
A recovering addict himself, Garrett struggled with substance abuse for more than 20 years, working odd jobs and playing music while taking short-lived stabs at school, rarely completing anything he started and leaving a trail of wreckage in his wake. Fed up with the constant failures and fueled by desperation, Garrett decided he was going to change. He knew he couldn't do it alone, so Garrett took the first step and asked for help. He embraced recovery and the 12-Step program, got a sponsor, and took the simple steps that were laid out in front of him.
Garrett's hunger for knowledge led him back to school in 2014, where he began studying Psychology at Adam's State University. After a year of school, Garrett changed his major to Human Services and continued his education at Coastline Community College. Garrett is committed to using his education and personal experience to understand and support clients in their recovery. Garrett's compassion and professionalism enable him to evoke positive change in those around him, and he believes there is hope and there is a solution for even the most destitute, desperate, and hopeless cases.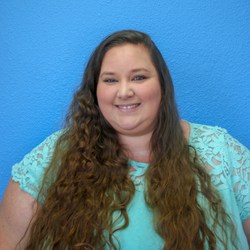 Holly Stewart
BHT Supervisor
Holly Stewart is our Female Detox/Residential Operations Supervisor. She started working in treatment in 2014 as a way to help as many suffering addicts as possible with their journey in recovery. She began working for Beachside Recovery in 2016, initially as a Behavioral Health Technician and has worked her way to Operations Supervisor. She utilizes her sense of humor and empathy to connect with her residents in hopes of creating a loving and comfortable environment for residents during this vulnerable time in their lives. In her free time, Holly loves hosting dinners for her fiancé, family, and friends. She enjoys reading self-help books, journaling, and traveling.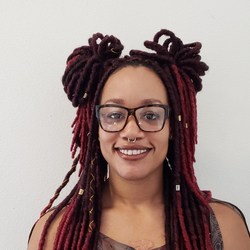 Shaquita Woods
Graveyard Detox Supervisor
Shaquita graduated in 2012 with a Bachelor's Degree in Human Services from the University of Phoenix and holds a RADT-I. Shaquita began her career with Sobertechniques Recovery as a Residential Care staff in February 2017 and currently functions as the Graveyard Residential Detox Supervisor. Overseeing Sobertechniques's five (and soon expanding) residential detox homes overnight, Shaquita employs personal experience with relatives in addiction, occupational experience and educational background to help clients served settle into treatment while leading staff in caring for the clients through their thoughts of flight, physical detoxification and post-acute withdrawal symptoms (PAWS). Shaquita provides an exemplary insight of sobriety and maintains a neutral and nonjudgmental outlook to help clients feel safe while instilling positive affirmations and facilitating crisis intervention in between the clients' sessions with their case manager and therapist.
Shaquita has not endured her own struggles with addiction but realized she had the desire and passion to help guide those struggling with addiction and substance abuse when she experienced, first-hand, the effects the disease has on the family structure when her step-father struggled with his addiction and physical abuse during her childhood. Through her experience, she learned the importance of receiving treatment as soon as possible but also witnessed the correlation of the strain on the family structure and impact this disease has on developing minds of children exposed to behaviors that accompany it.
After having worked in treatment for over three years, Shaquita continues to learn new coping skills and intervention methods to help keep the clients served on track to a bright recovery with Sobertechniques as their foundation. Shaquita incorporates discussing and presenting videos of her hobby of practicing and competing in mixed martial arts as a distraction and inspiration for clients to continue their personal fight against addiction to achieve an ultimate and rewarding win. Shaquita looks forward to watching and helping clients blossom daily before her eyes into the strong, capable and responsible people each client thrives to restore.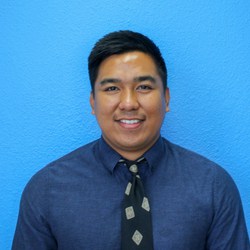 Marco Aguiluz
BHT Supervisor
Marco was born in Los Angeles, California and grew up in Manila where he went to school and earned his bachelor's Degree in nursing. He got his Licensure and was a Registered Nurse in the Philippines. Marco moved to California in 2016, and first started working with seniors with dementia. He then moved on and got his first job in recovery at Beachside, with Marco's background he is able to provide compassionate care for clients he comes across and is able to speak and relate to clients on a personal level, Marco is passionate about helping people realize their full potential and the importance of health. He is an advocate of living life to its fullest.