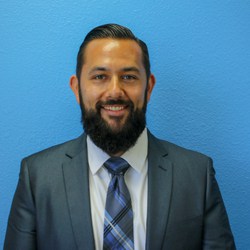 Matthew Nonoshita
CADC-II, RAS-II, CATC
Executive Program Director
During his journey of personal recovery which started in 2010, Matt Nonoshita has worked alongside leading professionals to cultivate his knowledge and experience, while assisting countless others on their own paths to sobriety.   As a member of the California Consortium of Drug and Alcohol Educators and the California Certification Board of Alcohol & Drug Counselors, Matt has continued to strive toward professional growth, acquiring his Certified Alcohol and Drug Counselor-II, Registered Addiction Specialist-II, and Certified Addiction Treatment Counselor credentials.  Due to the increasing prevalence of the nation's addiction and opioid crisis, Matt works tirelessly to understand the underlying issues of individuals in recovery through knowledge and understanding of Dual Diagnosis treatment. To that end, Matt works to foster a balanced approach to recovery through experiential and recreational therapy including the creation of a Surf Therapy program which combines his passions for the outdoors as well as spiritual growth.  Matt's extensive experience has solidified the knowledge that the damage created by alcoholism and addiction are not exclusive to the individual, but drastically affect the family and friends of those who suffer. Consequently, his approach to recovery includes educating families on healthy boundaries, crisis management, and codependency. Matt's dedication to his personal recovery manifests in his family relationships, with his children, his fellowship, and his friends.  He believes in the therapeutic and rehabilitative value of music, of consistently extending a hand to those who struggle, and of the spiritual balance he finds in the amazing geographical context specific to Southern California.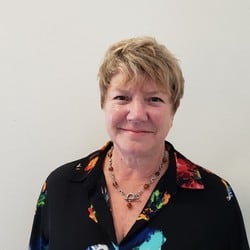 Mary Walton, MA, LMFT
Clinical Director
Mary is a licensed marital & family therapist and board certified art therapist, who has specialized in addiction treatment for the last twelve years. She is a graduate of Loyola Marymount University and the recipient of a fellowship from Cedars-Sinai Medical Center. She began her career at the Betty Ford Center and has worked for the Riverside County Department of Mental Health, The Little Company of Mary Peninsula Recovery Centre and the Cayman Island Government, working in their outpatient drug and alcohol treatment program. She spoke on the link between developmental trauma and drug abuse at the Doctor's Update Conference in Val d' Isere, France in 2014.
Additionally, Mary has worked with children, adolescents and families at Children's institute, Inc. She, proudly, served on a crisis intervention team in Baton Rouge, Louisiana, post Hurricane katrina, after receiving certification from the Red Cross in Psychological First Aid. She is also a trained facilitator in AVP, (Alternative to Violence Program) which helps decrease violence and = build up communities. This work took her to Nepat in November 2017 to attend the International AVP conference.
This is a second career for her. Prior to going back to school, after adopting an infant from Guatemala, she worked as an award winning producer/director for NBC. Presently, Mary is the mother of 19-year- old Daniel, who is now considering a career in the military. For fun and recreation she crews for Seabase Rowing, hikes, dives, practices yoga and loves to travel every chance she gets.
Kristen Riha, MA, LMFT
Clinical Director

Kristen is a Licensed Marriage and Family Therapist who specializes in the treatment of addiction and dual diagnosis. She obtained her M.A in Counseling Psychology from Santa Clara University, with an emphasis in Marriage and Family Therapy. Her work with at risk youth and family outreach are what originally drove her interest to serve within the addiction field. Kristen has worked in various clinical settings including residential and outpatient programs, wrap-around services, community outreach, and school and home-based services. Kristen incorporates an integrative approach in working with clients and is well-versed in Trauma Focused Cognitive Behavioral Therapy, as well as Reality Therapy. She believes that addressing underlying issues to substance abuse is paramount in order to find relief and healing. In her role as a therapist and director, Kristen hopes to empower others to find solutions and implement necessary changes to maintain a balanced well-being. In times of leisure, Kristen enjoys being outdoors and spending time with her family.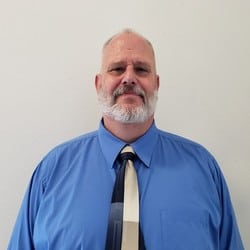 AJ Seargeant, AMFT
Therapist
AJ is a Southern Californla native, Gulf War veteran, and father. With a Board of California Behavioral Sciences registration as an Associate Marriage and Family Therapist, a Bachelor of Science degree in Human Services, and a Master of Science in Counseling Psychology, AJ has been working in the substance abuse treatment field for 3 years. When AJ is not helping clients, he is hiking the Orange County hills, playing one of his guitars at home or on stage, or hunting ghosts in reported haunted places.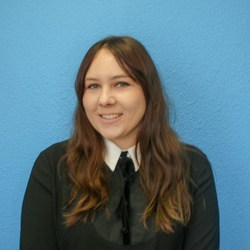 Bridgit Berney, MA, LCSW
Therapist
Bridgit Berney is a Licensed Clinical Social Worker (LCSW) at Beachside who provides individual and group therapy.   She graduated from Cal State Long Beach with her Master of Social Work in 2015 and began working as a therapist at a dual-diagnosis treatment center immediately after.  She has many areas of interest that she has studied including relationships, domestic violence, love addiction, codependency, trauma, and depression.  Bridgit has experience working with teenagers, adults, and older adults with addictions, mental health issues, and personality disorders.  She is trained in Eye Movement Desensitization and Reprocessing (EMDR) and utilizes this therapy modality with clients when appropriate.  She believes in an honest and direct approach when working with clients and values authenticity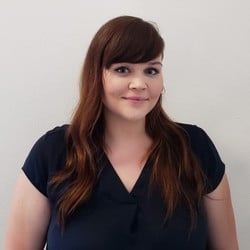 Amanda Barnett, CADC-I
Case Manager
Amanda is a Certified Alcohol Drug Counselor I (CADC-I) with a passion for helping others find hope, healing, and growth. With Bachelor's Degrees in both Psychology and Theology, Amanda helps clients take their first steps in the recovery process. She has been helping clients overcome addiction by providing substance abuse counseling, relapse prevention, and case management services since 2015. Amanda is currently working towards obtaining a Masters Degree in Clinical Psychology.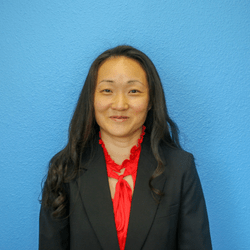 Mi Yun Chong-Greenberg, MA, LMFT
Therapist
Mi Yun Greenberg is an associate marriage and family therapist in Orange County, California. She received her B.A. in English from UCI, a M.A. in MFT from Hope International University (HIU), and as a Psy.D. candidate has been working on her dissertation on repurposing trauma from Alliant International University.  Since 2015, she has been active in the community working with at-risk children, adolescents, and adults in treatment for complications related to substance use. Magnifying individual beauty and amplifying the once-silenced narrative quintessentially speaks to her methodology. At home, she is devoted to her husband and dedicated to raising their German Shepherd, Oenomaus.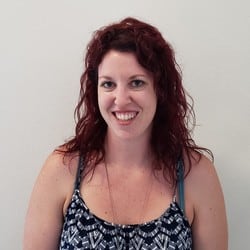 Amanda Delmer, MA, AMFT
Therapist
Amanda Delmer joined Sober Techniques as an Associate Marriage and Family Therapist in May of 2018. Amanda has always had the desire to understand the human mind and human behavior. She received her MA in Clinical Psychology with an MFT emphasis from Pepperdine University and her BA in Liberal Studies with a Minor in Psychology from Concordi University.
Amanda has held a number counseling positions in a variety of settings which affords her a unique perspective and distinctive approach to the treatment of substance abuse. Amanda served as a personal counselor at Mater Dei High School for two years, where she provided individual counseling to students while incorporating a teamwork approach with their parents, teachers, and faculty. She worked for Center for Discovery for two years as a counselor, providing group therapy and support to adolescent clients with eating disorders, combined with diagnoses including anxiety, depression, PTSD, OCD, learning difficulties, and other medical issues.
For the last two years Amanda has served as a Primary Therapist for both the substance abuse and eating disorder populations. Amanda has a sincere passion for assisting individuals navigate through their own journey in recovery. She believes in educating and empowering clients while assisting them in gaining insight and a deeper understanding of their beliefs and values, allowing them to begin the healing process and to build a strong foundation for a healthy future through self-awareness, self-acceptance and self-compassion.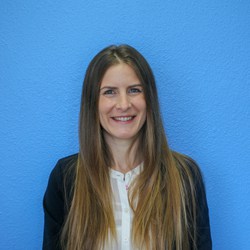 Rebecca Johnston, MA, AMFT
Therapist
Rebecca Johnston is an AMFT who has completed her B.A. degree from University of California, Santa Cruz and completed her M.A. degree in Clinical Psychology in 2014 from Antioch University, Los Angeles. Rebecca began her career working in the field of addiction in 2016.
Rebecca is personable and a passionate therapist, who helps clients grow and heal from their own path of recovery. She chose the recovery field due to having a passion for helping others who are struggling with the disease of addiction. Rebecca provides individual and group therapy to increase knowledge of addiction. In addition to her work, Rebecca enjoys spending time with her family, friends, the outdoors, and eating food.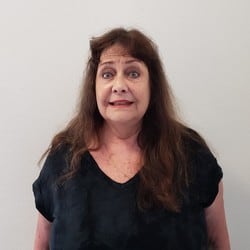 Denise Riddell, MA, CADCII
Case Manager
I have been working in recovery since 2007 when I began interning at the Salvation Army and studying Addiction at Cypress College. I chose this field because I had been struggling with addiction myself and find working with other addicts gratifying and it keeps me grounded. I had previously worked as an ESL Instructor at Santa Ana College and have a BA in Linguistics from UC Irvine. My future plans include finishing my MA in Addiction Studies and continuing helping other addicts recover from their addictions.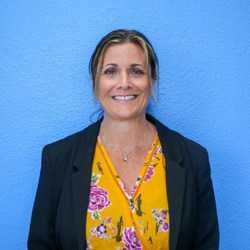 Kelly Rauch, MA, AMFT
Therapist
Kelly Rauch received her Master's Degree in Couples and Family Therapy in 2016 from Alliant International University, Irvine, California.  Kelly is currently advancing her studies with a Doctor of Philosophy in Business Psychology with a Consulting Track from The Chicago School of Professional Psychology in Los Angeles, California. Her extreme interest in psychology began in high school during a lecture on Abnormal Psychology.  Kelly received her undergraduate degree with a BA in Psychology from University of Central Florida, where she worked with teen girls and helped to co-facilitate process groups. During her master's program, Kelly completed her internship with Phoenix House in Santa Ana, California.  And conducted therapy with individuals, couples, families, and groups of all backgrounds, suffering from substance abuse, emotional, mood, psychotic, and personality disorders. Despite her busy schedule, Kelly is interested in physical health and fitness, and trains for at least one half marathon per year.  Kelly endorses the importance of self-care, and enjoys the beach, her 19 year old Jack Russell, Buddy, friends, family, and cooking.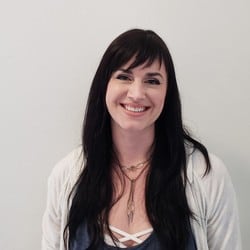 Erin Hulon, MA, AMFT
Therapist
My name is Erin Hulon and I have been working at Sobertechniques for over 2 years as an AMFT (Associate Marriage and Family Therapist). I started counseling in the mental health field in 2012 but 1 have been exclusively working in addictions /duel diagnosis since 2015. There is not a person that I have come across that hasn't been affected by addiction. And in noticing the high correlation between complex trauma and substance use it became clear addiction goes deeper than just bad choices and genetics. I received training in EMDR (eye movement desensitization reprocessing) for trauma resolution to more effectively help my clients holistically heal. Working with this population has been a humbling privilege and I have a tremendous amount of respect for anyone that makes the choice to enter treatment and embrace recovery. It's a process that requires commitment, but people do get better, there is hope and the staff here genuinely demonstrates that it's possible as many are in recovery with 10 years or more clean. We work together to get our clients through it every step of the way early in their recovery and with education for long term solutions.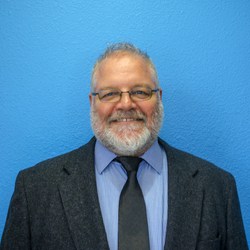 Patrick Singer, MA, ACSW, CADC-II
Therapist
Patrick's integrity combined with his empathic nature creates a reassuring and healing environment which supports his clients to embrace the sense of security needed to move forward in their personal journey. As the direct result of practicing recovery principles over a long period of time, Patrick has developed the insight and wisdom to effectively guide clients through the process of change and growth that translates to a healthy relationship with Self and life. Patrick has a long record of volunteer service as well as vast experience counseling and mentoring diverse people from all walks of life. His therapy skills are exceeded only by his passion for working with people who are struggling with addictions.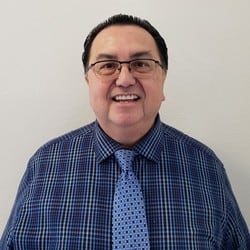 Fernando Mallory
CATC-IV, LAADC-CA, MSW, ASW
Case Manager
Fernando Mallory, CATC-IV, LAADC-CA, MSW, ASW is a full-time therapist and an adjunct professor of Addiction Studies at Cypress College. Fernando Mallory has been a faculty member at Cal State Fullerton, Long Beach City College, Saddleback College, Glendale College and Rio Hondo College. Fernando Mallory has presented workshops for Hazelden and SAMHSA and is a leading family group lecturer in treatment facilities in Southern California.
Mr. Mallory has been a Board Member of the California Association of Alcohol/Drug Educators (CAADE) since 2005. Presently, Mr. Mallory is the Secretary of CAADE.
With over 25 years of experience in the recovery and treatment field, he brings a unique understanding of Clinical Evidence-Based Practices and 12 step spiritual principles to clients. Fernando Mallory has an amazing eye for landscape photography. He has won prestigious awards in jury shows and has had his photographs exhibited in art galleries and in the homes of art collectors.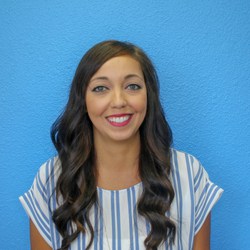 Jenni Busse, MA, AMFT
Therapist
Jenni is an Associate Marriage and Family Therapist. Jenni obtained her Bachelor's in Psychology in 2006, followed by her Master's degree in Clinical Psychology from Vanguard University in 2008. Since 2009 Jenni has been working in inpatient treatment settings as a Licensed Professional Counselor and Licensed Addictions Counselor addressing both mental health and substance use disorders. Jenni believes that substance abuse is often a symptom of unmet needs, unresolved wounds, or attempts to address underlying mental health issues. Jenni enjoys walking alongside her client's as they find their recovery, healing and peace. In her free time Jenni enjoying being outdoors, traveling and spending time with loved ones.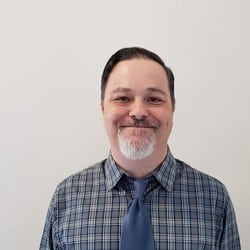 Jason Stewart MA, AMFT
Therapist
I have been working in the substance treatment field for eight years and as a therapist for four years. I got my undergrad from Ca1 State Fullerton in mental health/addiction treatment and my Master's in Couples and Family Therapy from Alliant International University. I love working in substance treatment because I get to help people discover the best version of themselves. When I'm not working, I enjoy spending time with my wife, son, and pugs or watching movies, reading, and listening to music.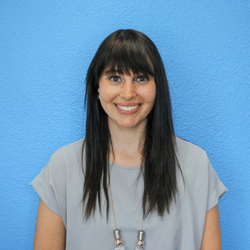 Alyssa Simon, BA, RD
Nutritionist
Alyssa Simon is the Registered Dietitian at Beachside Recovery Center and SoberTec, working with both detox/RTC clients and PHP. Alyssa earned her Bachelors of Science in Dietetics from the State University of New York College at Oneonta, and her Masters of Science in Nutrition from the University at Buffalo in Buffalo, New York. Alyssa is a member of the California Academy of Nutrition and Dietetics Orange District, and holds a certificate in food safety from Servsafe, as well as a certificate in Adult Weight Management from the Academy of Nutrition in Dietetics.   Alyssa has been working as a dietitian for 3 years in the field of rehab and recovery as well as eating disorders. She has worked with a variety of clients who suffered from alcoholism, drug addiction, anorexia nervosa, bulimia nervosa, binge eating disorder, and more. Alyssa's nutrition approach is to use evidenced-based practice to help the clients see food as medicine, and how good nutrition can be a solid foundation for recovery. In her spare time, Alyssa enjoys hiking and taking pictures in the mountains of Los Angeles County.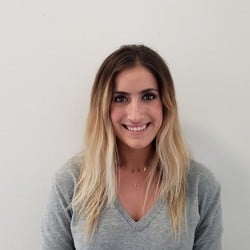 Jenna Sanders MA, AMFT
Therapist
Jenni attended Indiana University in Bloomington Indiana from 1998-2001 receiving her Bachelors in Liberal Arts. She received her Nursing Diploma in 2006 throuqh Concorde College in San Diego, California.Jenni worked as a detox nurse at Mission Hospital, Laguna Beach from 2007-2011 then became the Nurse Assessor for the Chatham County Drug Court Program in Savannah, Georgia from 2012-2014. During that time,Jenni became a certified specialist in Rapid HIV Testing and Early Intervention Education.
She returned to the state of California in 2014 where she continued detox level nursing as a private contractor in addition to starting her own company C.U.R.E. that specializes in utilization review consulting services for small private facilities.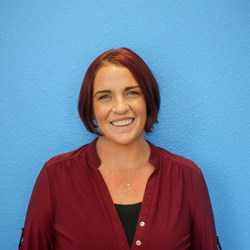 Tara Falcon, CADC-I
Case Manager
Tara Falcon CADC I is our Female Detox/Residential Case Manager. Working in the field of recovery is Tara's most focused passion. Every day she wakes up excited at the opportunity to hold the hand of someone suffering from addiction and guiding them to a better way of life. Tara's journey in recovery began 4 years ago and, in that time, she has learned the importance of living life with integrity, humility, and compassion and sharing that experience with others. Tara enjoys being a mother of four children, taking family trips and broadening her horizon through work and school.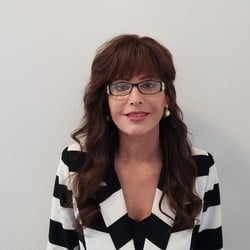 Eva LaDeau, CADCII
Case Manager
Eva LaDeau is a Certified Addictions Counselor with over 26 years in the Substance Abuse Field. Eva has dedicated her life to working with and treating clients who struggle with drug and alcohol dependencies, legal, and life issues. She has a broad range of clinical skills which range from individual and group counselling to family recovery counseling. Eva assists clients and their families by addressing the causes of the substance abuse as well as planning for ongoing recovery treatment. Eva believes that anyone who is given the right tools within a supportive environment can change and move successfully towards a healthier lifestyle. A recovering addict herself with over 30 years of sobriety, Eva uses her past struggles with addiction to help guide clients on the path towards recovery.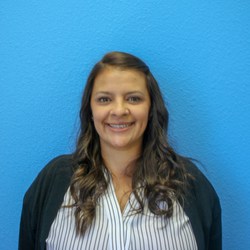 Monica Hernandez
Case Manager
Monica has been a part of Beachside Recovery since January 2016. Before working for Beachside Monica worked for several non-profit organizations including YMCA and Phoenix House of Orange County. Monica began her journey in recovery in 2010 and since then she went back to school and received two certifications in mental health and substance abuse as well as graduated with an AAS degree in substance abuse counseling. Monica is currently working on completing her bachelor's degree in Human Services. Monica is a single mother to three amazing children and spends much of her free time traveling and living life to the fullest.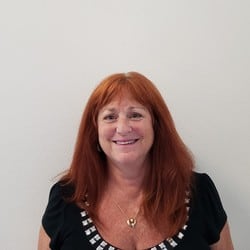 Lori Hayes, CADCII
Case Manager
Lori Hayes is a CADC Certified Addiction Counselor with over 19 years of experience working in the field of Substance Abuse. She has worked extensively in both the public and private sectors, providing direct service counseling for recovery programs in Orange County. Lori strives to help clients and families suffering form alcohol and drug dependency restore interpersonal relationships, regain control over their lives, and rediscover their passions. Lori lives her life according to the principle "pay it forward", and she continues to do so in both her professional and her personal life. Lori guides clients and families on the healing road of recovery—addressing diverse areas of trauma, grief and loss, co-occurring disorders, and discharge planning. Lori believes that everyone has the power within themselves to recover, and that treatment is about learning the tools and discovering the keys that unlock the path to
freedom.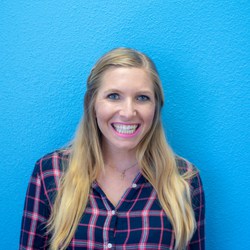 Briana Burton
Case Manager
Briana Burton obtained her human service degree from University of Phoenix in the fall of 2016. Since then, Briana has made it her calling to help people who are traveling down the same road of despair as she once had. Briana enjoys the trials and tribulations that come with working at the Detox and Residential level of care and shares her experience with others in hope that they too shall succeed in long-term sobriety. Briana was born in Los Angeles, California and enjoys going to the beach, hiking, spending time with her sober sisters and playing with her daughter Paislee.
JT Richards
Case Manager
J.T. is originally from Baltimore, Maryland. After successfully completing treatment, J.T. elected to relocate and stay in California. J.T. has a sobriety date of April 23, 2016 and has been working in treatment since Februrary 2017. In his free time, J.T. likes to go camping, read books, cook meals, exercise, and play basketball. J.T. believes it is crucial in recovery to set and maintain proper priorities, as well as learn how to succeed in everyday life and have fun in sobriety.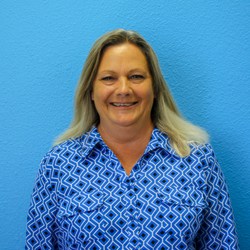 Kathy Yutkins
Case Manager
I have been working in treatment for over a year. I am interested in working in treatment because I think I can co the most for people that need assistance to end the cycle of addiction and receive proper medical care in a safe environment where all their concerns are addressed. My hobbies include: working out, playing basketball and football, traveling, surfing and snowboarding/skiing. I also enjoy movies and Netflix on my lazier days.
Kathy Yutkins began her career in substance abuse in 2015 working for Beachside Behavioral Health as an Office Manager. Kathy's ambition and compassion for recovery has lead her to progress in her career as a Case Manager. Kathy's many years of personal experience and her benevolence for those who are on the path of permanent recovery have made her an estimable part of the Beachside team. Kathy is currently attending CCAPP Academy to earn her certification as an Alcohol and Drug Counselor with a projected completion in February 2019. Kathy is an active member of Alcoholics Anonymous who spends much of her spare time helping others to achieve their goals through sobriety and spiritual growth. Kathy enjoys spending time with her family and likes to vacation with her husband and grandchildren. Kathy is a devoted dog lover.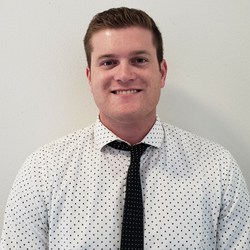 Andrew Micciche, LVN
Client Care Coordinator
I have been working in treatment for over a year. I am interested in working in treatment because I think I can co the most for people that need assistance to end the cycle of addiction and receive proper medical care in a safe environment where all their concerns are addressed. My hobbies include: working out, playing basketball and football, traveling, surfing and snowboarding/skiing. I also enjoy movies and Netflix on my lazier days.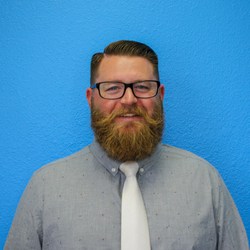 Steve Spencer
Case Manager
Steve recently finished school where he completed his studies as a Registered Addiction Specialist (RAS). Steve fell in love with this line of work while he was in treatment himself and states the feeling of helping others overcome such a devastating disease compares to nothing he's ever felt before and looks forward to the daily challenges of working with clients.   Steve has been working in this field since 2016 and can't imagine himself doing anything else. Steve is married with three beautiful children. Addison (9), Asher (4), Bronson (1).  When Steve has any free time he enjoys relaxing with his family and golfing as much as he can.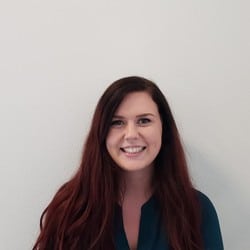 Riquelle Mitchell, LVN
Client Care Coordinator
I have been working in treatment for about a year and a half. I love helping others and being part of a great company that makes a positive difference in peoples' lives. My hobbies include anything that involves the outdoors, like hiking or going to the beach. I also am an avid reader and love a good Netflix marathon.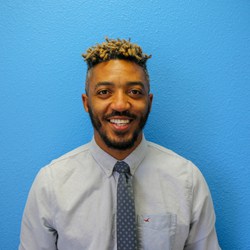 Adam Armstrong
Group Facilitator
Adam Armstrong is an educator, who is constantly innovating and creating curriculum. Using an evidence-based approach to assist people who are bound by restrictions of addiction and mental health.  Adam endeavors to increase the quality of life of these individuals one conversation at a time. After 15 years of working in the psychiatric and clinical field Adam has managed cases, provided family and individual counseling, developed intervention programs and trainings for at risk youth and adults.  Adam has been instrumental in guiding and influencing State and Federal policies and procedures. He has done this by being an active voice of change for those who are affected by behavioral health.  He incorporates several learning styles in order to ensure the message is communicated with clear objectives; Giving clients practical tools to help them in their day to day life. Adam is charismatic, energetic and passionate about people living with purpose. Based on his own life experiences, he believes that self-awareness and having a personal relationship with God is the foundation of achieving life's fulfillment.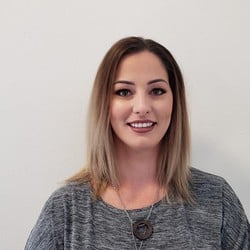 Destiny Lively
Client Advocate
Destiny comes to Sobertechniques with over three years' experience in the world of recovery. Destiny has held numerous positions at Sobertechniques including support staff, house manager but her true calling is as a Client Care Coordinator. Destiny works tirelessly to make's significant impact in the lives of our clients by fostering lasting relationships and encouraging clients to love and believe in themselves no matter what. Being in recovery herself, Destiny has dedicated her life to helping the suffering alcoholic and addict by providing her experience, strength and hope.
Destiny's sense of compassion, empathy and dedication is unsurpassed by most. Destiny is currently a Registered Drug and Alcohol Technician and is a student at Saddleback College studying to become Certified Alcohol and Drug Counselor with an AA in Human Services. In her downtime, Destiny enjoys spending time with her family and friends.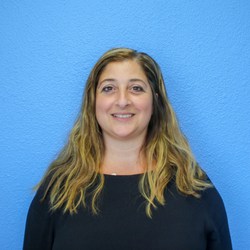 Tania Maalouly, BA, LVN
Client Care Coordinator
Tania Maalouly began her nursing career in 2013 and uses her medical knowledge to promote health in her community. Tania possesses invaluable skill, knowledge, and compassion as a Client Care Coordinator at Beachside Behavioral Health. Tania works closely with her clinical team at Beachside to provide quality care for her clients. Tania supports and regulates the clients undergoing therapy for drugs, alcohol, and other substance abuse. Tania's focus is to educate her clients about the importance of maintaining a clean and healthy lifestyle to ensure a positive impact on their personal growth. Since Tania relocated from New York to Orange County with her family, Tania enjoys traveling, going to the beach, and exploring all that California has to offer.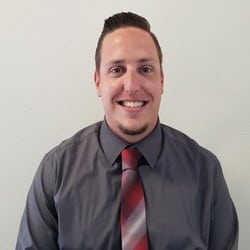 Craig Devitt
Client Advocate
Craig Devitt is a Certified Crisis Management and Intervention Specialist who has been working within the field of Chemical Dependence and Substance Abuse for the last four years. Craig holds an iCDAC-II Certification under the governing board of CCAPP. With an education in and personal experience with substance abuse, Craig is uniquely qualified to reach his clients with empathy and understanding. Over the last four years, Craig has participated in building and developing various programs encompassing the entire spectrum of treatment—from detoxification to outpatient programs.
As a Program Manager and Operations Supervisor, Craig has overseen programs at both small facilities and large facilities housing and treating up to 40 clients at a time. Craig's experience in the field has allowed him to work with not only those suffering from substance abuse and chemical dependency, but also clients suffering from co-occurring disorders, primary mental health, and incarcerated or gang affiliated populations.
Craig's many tears within the field have afforded him the opportunity to exercise his talents and education through such roles as Client Solutions Specialist, Program Manager, Operations Manager, and Director of Operations. Through his education and personal experience, Craig continually provides a safe and caring environment for each and every one of his clients. Craig
unfailingly exhibits genuine care for his clients and makes it a goal to have a positive and lasting effect on every life he touches.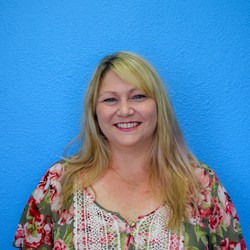 Roberta Milder-Spatz, LVN
Client Care Coordinator
Roberta Milder-Spatz began her nursing career as a way to positively impact people's lives. Her passion and dedication in life is to help others. She began working with Beachside as a Client Care Coordinator in 2017, where she excelled in her experience working with clients undergoing treatment for Drug and Alcohol abuse. Showing compassion and care, she has helped assist client's in their journey through recovery. In her free time, Roberta enjoys spending time with her two children being outdoors and hiking.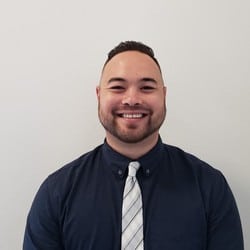 Shaun Ervin
Client Advocate
My name is Shaun Ervin and I have been involved in recovery for about two years. I have been with Sobertec for six months now and it has been an amazing experience as having the opportunity to help others combat their addiction and establish their own foundation in recovery has helped me learn and grow exponentially. Currently studying Psychology as an undergrad, I plan to pm sue a Masters in Licensed Clinical Social Work. My hobbies include surfing, fishing and writing music. I am deeply passionate about personal interactions and
improving the quality of life around me. None of this woulcl have ever been possible without my sobriety and the knowledge I have gained through my recovery. My devotion and compassion for recovery is driven by my appreciation for human life and the significance of being of service. I have committed my life to helping others find what l have found through sobriety as I truly believe that the most important thing in life is our relationships with other
people and the impact that we have on them. Addiction has become an epidemic that is effecting millions of families around the world. Brit you are not alone in the fight towards recovery.
Michael Fournier
Client Advocate
Michael was born in Brooklyn, New York and moved to Orange County, California in 1978 with the hope of a better future. Michael began his journey in the field of addiction in 2009, and his passion for client care has helped him to excel in his career. Michael's drive to help clients succeed on a path of permanent recovery has made him an integral part of the Beachside team. Michael has always been motivated in his personal life by his love for baseball. Michael spends his free time on the baseball field, not only for his own entertainment and enjoyment, but also teaching others in recovery to find something they are passionate about because lost dreams are awakening, and new possibilities arise.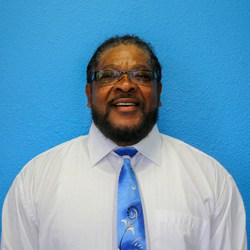 Freeman Palmore
Client Advocate
Freeman was an athlete as a teen and when his father passed away as he was finishing high school he gave up an athletic scholarship to school and went to work. This journey took him down a dark path. After years of complete separation from his loved ones, Freeman  reached his turning point. Broken and spiritless, he sought help from a drug treatment center. His journey through the cycle of addiction, relapse and recovery fueled his desire to help others overcome addiction. Today, Freeman is a client advocate in the recovery field. He's widely known in the program of recovery, loved, and respected.  During his 15 years in recovery and has spoken at a multitude of treatment facilities, sponsored men, facilitated countless interventions and mentored men and their loved ones through the recovery process.